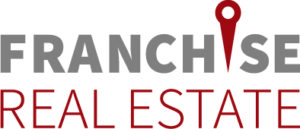 Great locations are critical to the success of franchises. We work with brokers nationwide to help us find the most ideal sites based on the needs of each unique brand. We are happy to consider sites recommended by real estate brokers, developers and landlords.
More than just site selection and lease re-negotiation, Franchise Real Estate (FRE) is the "easy button" for your franchise prospects and can be instrumental in helping you close the franchise sale. FRE is the solution for the commercial real estate needs with any franchise system.
We represent franchisees throughout the entire commercial leasing process and are able to leverage the success of your franchise system to obtain free initial rent, dramatic help with build-out, and/or up-fitting of your site, along with below-market rents for your investment.
Whether you are a franchisee who wants a broker that is connected (knowing about new development before it breaks ground), or a franchisor who needs not only expertise in real estate, but a team dedicated to making it easy for your investors while keeping their investment interest moving forward—FRE is the one-stop-shop.
Find out more freadvisors.com.